Program Leader and Counselor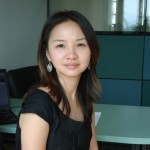 As Program Leader and Counselor with LinHart Group, Huijin's work spans conceptualizing new leadership development programs, designing programs and interventions, facilitation, and coaching leaders.
While at McKinsey, Huijin worked with both MNCs and local companies (some state-owned) in the U.S., China, and India. She also served as a senior executive at an Asian media company. Huijin has deep experience with financial services, and a strong affinity for businesses that require innovation and transformation. She co-founded a leadership youth program operating in Hong Kong and Singapore.
Huijin earned an MBA from Harvard Business School with the distinction of Baker Scholar, and a B. Sc. in Economics, summa cum laude, from the Wharton School of Business at the University of Pennsylvania.